Taking part in Wordless Wednesday at My Little Drummer Boys.
Posing with the funky cow
View from the cheese-making observation room -
Alright, who cut the cheese?
Milking the cows - Cows queue up by themselves

.

Cow dung as far as the nose can smell!
Petting the farm animals
The best part - tasting the cheese and chocolate!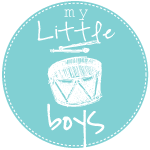 These photos were taken at Gallo Dairyland on the Malanda Road, Atherton. This is not a sponsored post, just an account of a recent day trip. I recommend it for locals with a lazy Sunday ahead of them.
Just don't do what my husband did and build it up to be something akin to Willy Wonka's Chocolate Factory. Otherwise, you will find yourself forking out for cheese platters, chocolate, yoghurt and ice cream, just to stop the kids from asking where flowing chocolate river is.